Online gambling has made it easier than ever to play great games and make money, but the problem is that many people don't understand the mechanics behind these games or the best ways to win. While blackjack might seem all about luck, the truth is that there are some good and bad moves that can quickly determine the fate of your hand. These blackjack tips will help improve your odds of winning, and they apply to the vast majority of blackjack variations both online and offline.
Best Moves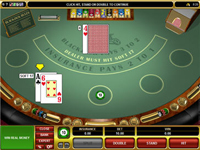 These are the best moves that you can make because they have the lowest risk and highest reward. It's always best to hit on a soft 17. This means that you have an ace and a six. If you get a low card, then you might reach 21. If you get a high card, then the ace will save you.
It's also a good idea to split a pair of eights or aces. This gives you the highest likelihood of doubling your earnings. The same is true for an 11 hand. Doubling down on this hand can yield big winnings.
One of the hardest things for blackjack players is to know when to stand. If you have a hard 17 or higher then stand your ground. If you have something lower, then you should consider hitting.
Worst Moves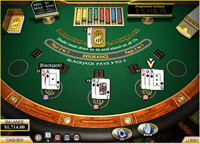 Never split a pair of fives or nines and higher. The former is too low to yield good results and the latter makes it hard to ensure success because you can easily bust or get a low hand. You should also never stand on a 12 or 16 if the dealer is showing a seven card or higher because there's a high chance that you'll lose.
It's bad to play while drinking or betting too much. While you won't have to worry about drinking too much while playing online, you should only bet what you can afford to lose.
Insurance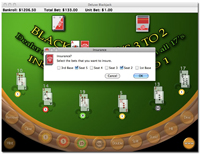 Insurance allows you to make an additional bet if the dealer has an ace showing. If the dealer gets a blackjack, then you get double the insurance bet. While this might theoretically sound good if the dealer has an ace, it's a loser's bet that rarely pays. In other words, it's not worth the money.
Surrender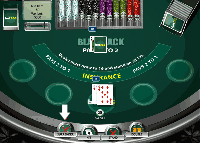 Some casinos and online games allow you to surrender. This is similar to folding in poker. You'll lose less money while also improving your odds of winning because you'll only play good hands. If you have a 15 or 16 and the dealer is showing nine or higher then surrender.
If the game doesn't allow you to surrender then hit. It's unlikely that you'll win if you stand, so hitting might help you get a better hand.
Conclusion
Blackjack is one of the simplest casino card games, which reduces the house edge dramatically. This even applies to online casinos, where you have a significantly higher chance of winning when compared to poker or other card games. If you just understand the basic rules and strategy, then you have a good chance of getting winning hands.